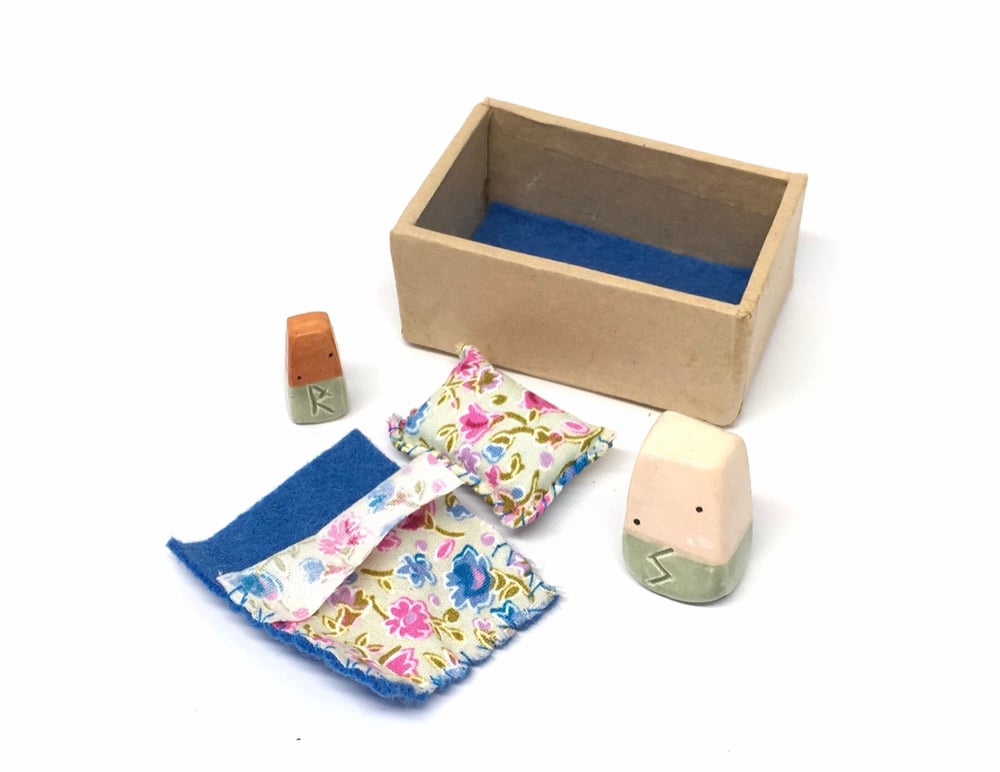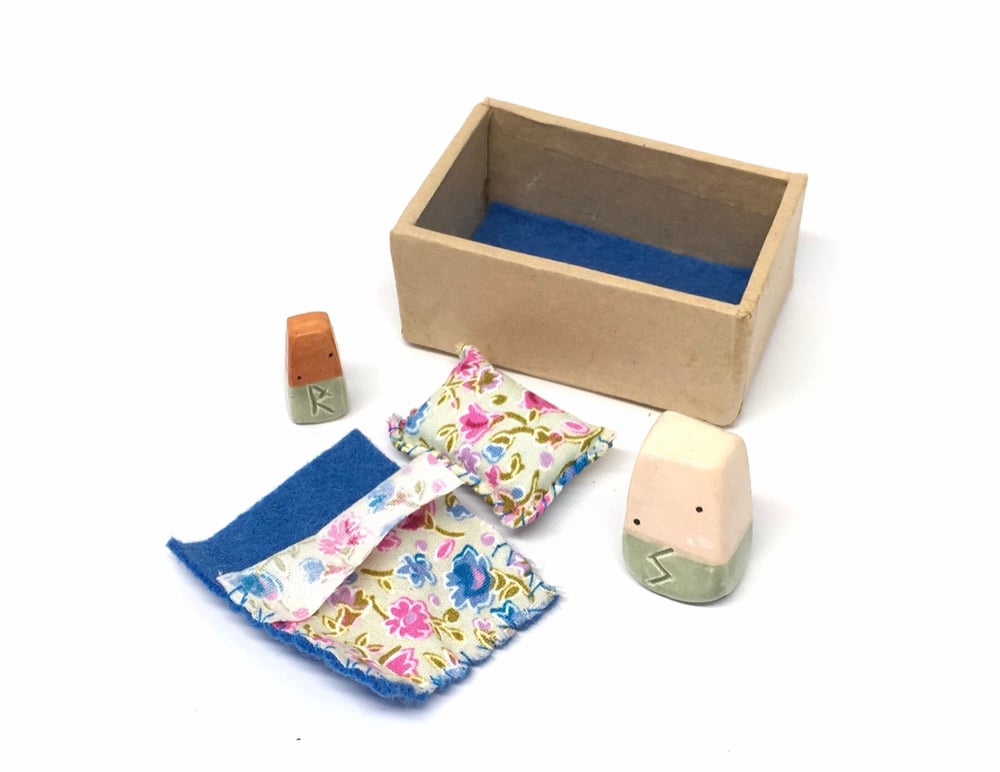 Huoli Sleepy Set
£10.00
These Huoli Sleepy sets contain two ceramic Huoli Worry Warriors and a hand-sewn, vintage fabric, bed set.
Each one is unique (the figures have different skin and clothing colours and some have runes engraved. The bedding sets are made from a variety of different coloured and patterned fabrics).
They will be randomly selected.