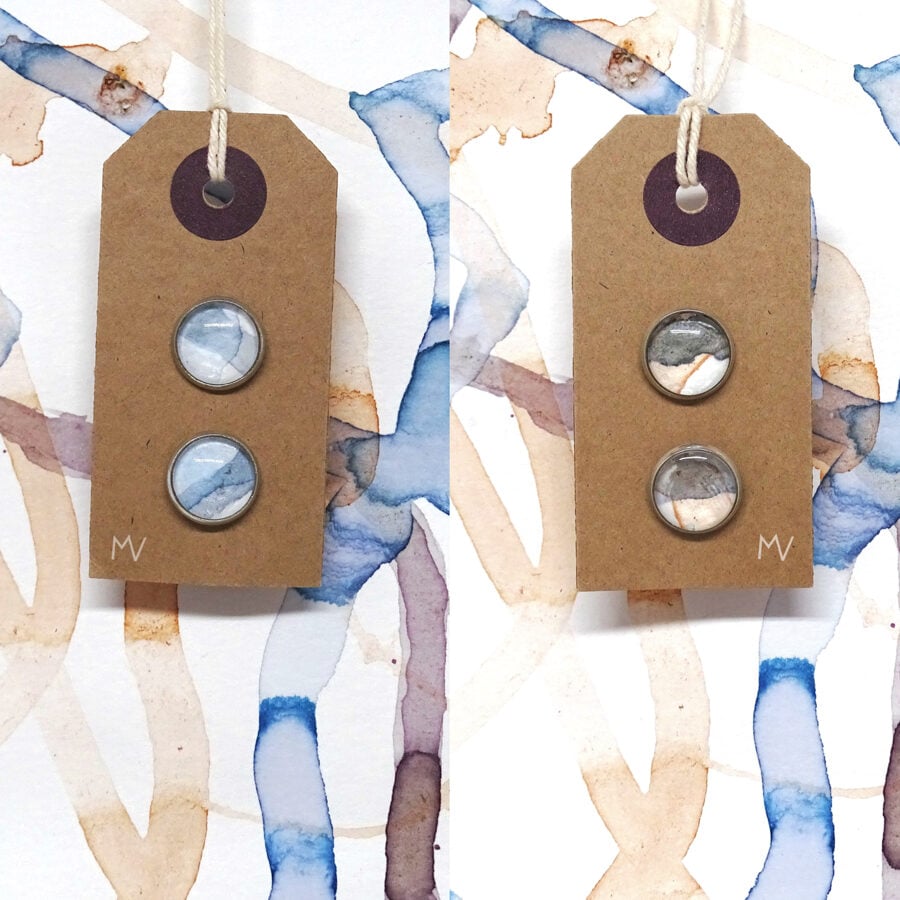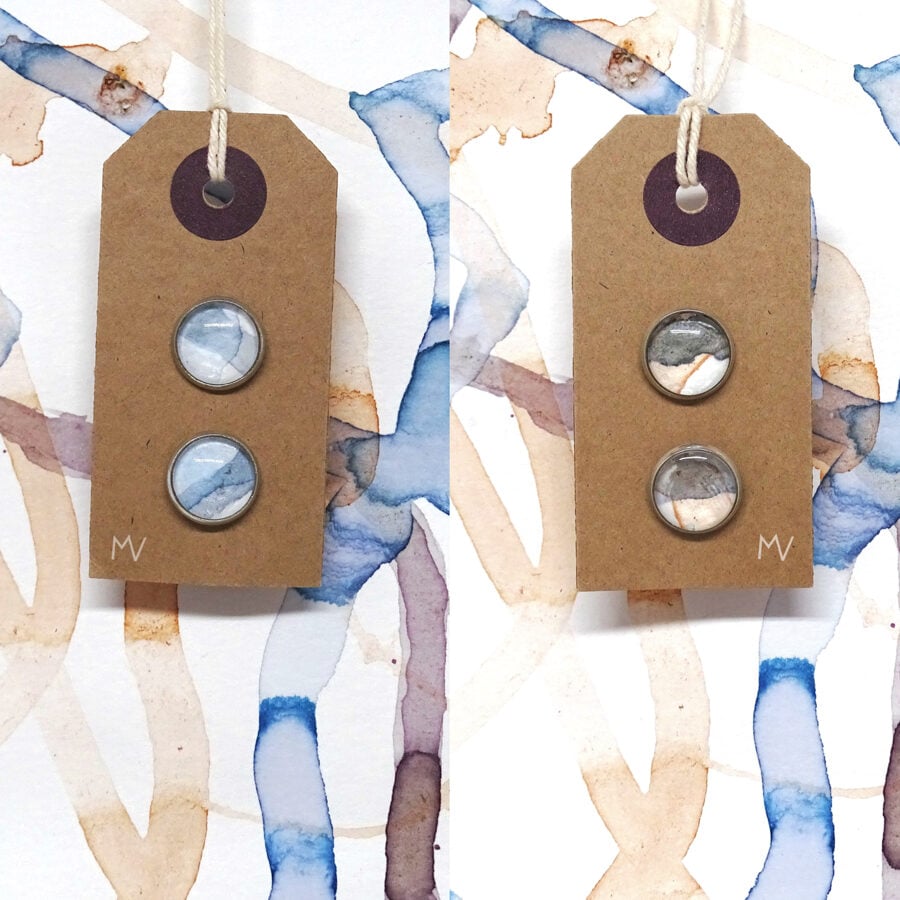 Art Earrings: Breathe
£12.00
2020 has been one of the strangest years of our lifetime. The one thing we have all needed to do more, is to breathe. To calm ourselves. To take a moment and try to focus on the good things. To try and find positives in all the negatives.
Breathing and slowing down has been something we all had to work on as we found ourselves in lockdown.
Don't forget to continue to breathe and to focus on the good things as we start to return to life.
Gentle shades of peach, blue and grey create the perfect reminder to take a moment to pause, breathe and relax.
Original artwork in wearable form - 12mm circles.
Each pair of earrings is completely unique and created by me and my Snail artists using organic pigments. No two will be alike. The photo shows some of the available earrings, but they will be randomly selected.
Earrings are in pairs and come nestled inside a drawstring bag and attached to an earring card, ready to gift.
Stainless steel earrings (lead and nickel free).
The watermark is just in the photos and not on the actual art.